The impact of design
When people live and work in aesthetic spaces, they feel comfortable and motivated. In order to create inspirational buildings, architects need flexible and aesthetically versatile materials that can make beautiful spaces a reality for people everywhere.
With a combination of aesthetics and high product performance, our acoustic solutions help create comfortable, beautiful spaces that help boost our overall health and wellbeing. Our vast selection of edge designs, dimensions, colours and shapes help architects create spaces that people can enjoy with their eyes and their ears.
Modular ceilings
Depending on the look and feel you want to create in a space, different tile edges can serve as a decorative visual for your design. But finding the right acoustic ceiling tile edge that will tie your architectural design together can be a laborious process.
Luckily, we have you covered with our wide variety of modular ceiling tiles designed for every need. Whether you want a ceiling edge that is concealed, semi-concealed or visible, our products have the capabilities to make your design vision come to life.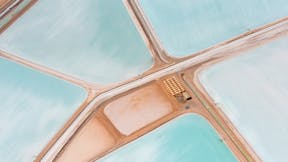 Get inspired
Browse our extensive library of case studies and get inspired for your next building or renovation project, or visit our microsite dedicated to the Colours of Wellbeing.